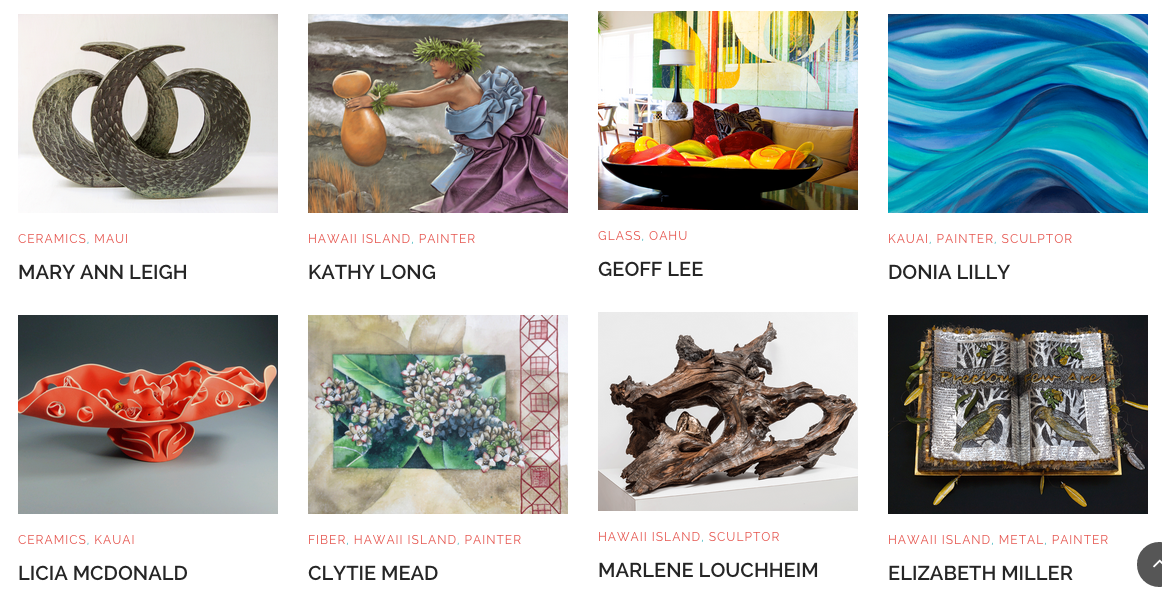 I was invited to be featured in a coffee table book sharing the art of 50 artists around Hawaii that will be published this September. Until May 8th, you can pre-order the book at a reduced rate and/or donate for the coordinating Exhibition at the upcoming Hawaii Food & Wine Festival, which will also get your name in the book as a sponsor (and other perks available, depending on which level you choose).
The Art Exhibition will be a first for the Hawaii Food & Wine Festival – one of the top 10 in the country – and will feature art from all of the artists in the book. It will be set up as a silent auction to raise money for the charities the HF&WF supports.
Here is what the publisher has to say:
I hope you are as excited as I am about featuring you in our upcoming 

coffee table book

! 

Your work and story are so beautiful—I know they will touch lives and provide inspiration for generations to come.
Now I'm working on more ways to share your art and aloha with the world, by creating a major art exhibit as part of the 5th Annual 

Hawaii Food & Wine Festival

! In order to cover the costs of this major event, which is part of a fundraiser supporting local artists, agriculture, and culinary organizations,  I've launched a two-week 

Give-What-You-Can campaign

 and am acknowledging contributors in our upcoming book! 
Please help spread the word and invite your friends, family, and collectors to be a part of this by forwarding this email and ask them to send it along to their friends. The response so far has been such a blessing—we're 10% there and pre-orders are coming in! With just over a week left to go before the opportunity closes and the book heads to the printer, I appreciate your help!
Here's a short, 
fabulous, fun video
 from the festival that's got me humming—spreading a little Aloha around the world. Exciting to see what we're becoming a part of!
Contemporary Publications